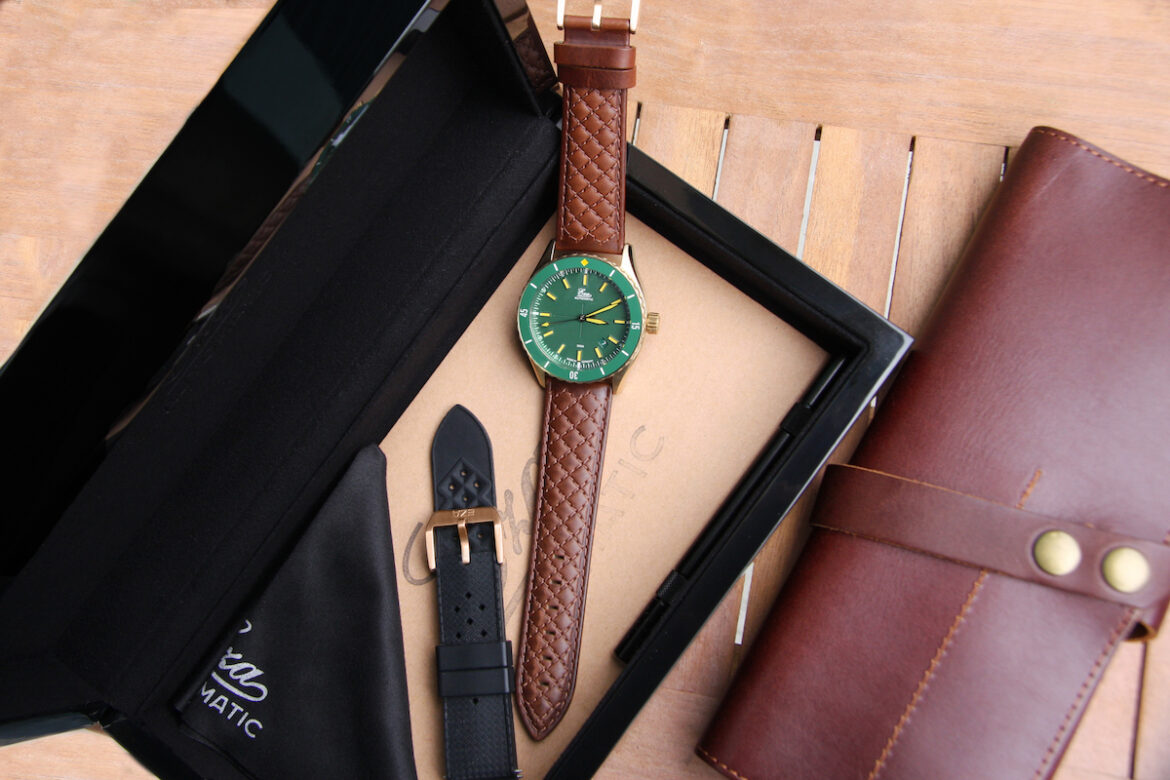 Sealander a new era of watches by Eza Watches, a luxury's legend
(For the review on the original website, please click HERE.)
The Sealander is part of contemporary collection within Eza Watches. Making the watch in a bronze case has been on the agenda for three years now.
Casemaker after case maker was tried. However, the finishing was never as they wanted it to be. Now they found the right solution and manufacturer to work with. The case of the watch has a matt finish almost all over, but a small polished strip over the lugs to give a nice effect. The best thing about this watch gains patina very quickly. This gives the watch a very robust look. Do you want to go back to the original? It is very easy to wash off the patina with only household products.
About Eza:
Eza Watches  is a German brand from a small watchmaking town called Pforzheim. Pforzheim has been called the "entrance to the black forest" due to its location in southwest Germany. The town is mostly known for its historical jewellery and watchmaking industry, which goes more than 250 years back, hence the name the city bears, "Goldstadt" (Gold City).
Today, there are remains of such a big industry. For example, the watchmaking school and a technical museum, where you can find lots of artefacts and machinery from the history of the local watchmaking area. Watches bearing the name Eza were built in Pforzheim by local manufacturers. One of them was the factory of Hermann Becker. Its manufacture movement can be found inside many vintage pieces. The watches were of high quality with a reasonable price, therefore available to many. During the quartz crisis, the brand stopped producing watches.
Eza (pronounced Eza, not E.Z.A) has, as far as we know, no specific meaning. It's a brand name which is easy to pronounce in many different languages. During the 20th century, quite a few different Eza watches have been built, most known of which were the dive ones. However, they also made dress watches and (nowadays) quite funky looking models, most of which having the sturdy HB 313 automatic or other movements. All of these movements were mechanical. In the future, all Eza watches will be mechanical as well.
Today, the prototyping of the watches is done in Switzerland, where the company is located. The current owner, Adriaan Trampe, being a certified watchmaker, is doing the prototyping himself. Production is being done very close to the roots of the brand in Pforzheim, Germany. The watches are hand assembled in the atelier by experienced local watchmakers. This is what gives the watch the "Made in Germany" label, as well as combines the best of both worlds, Swiss precision and German quality.