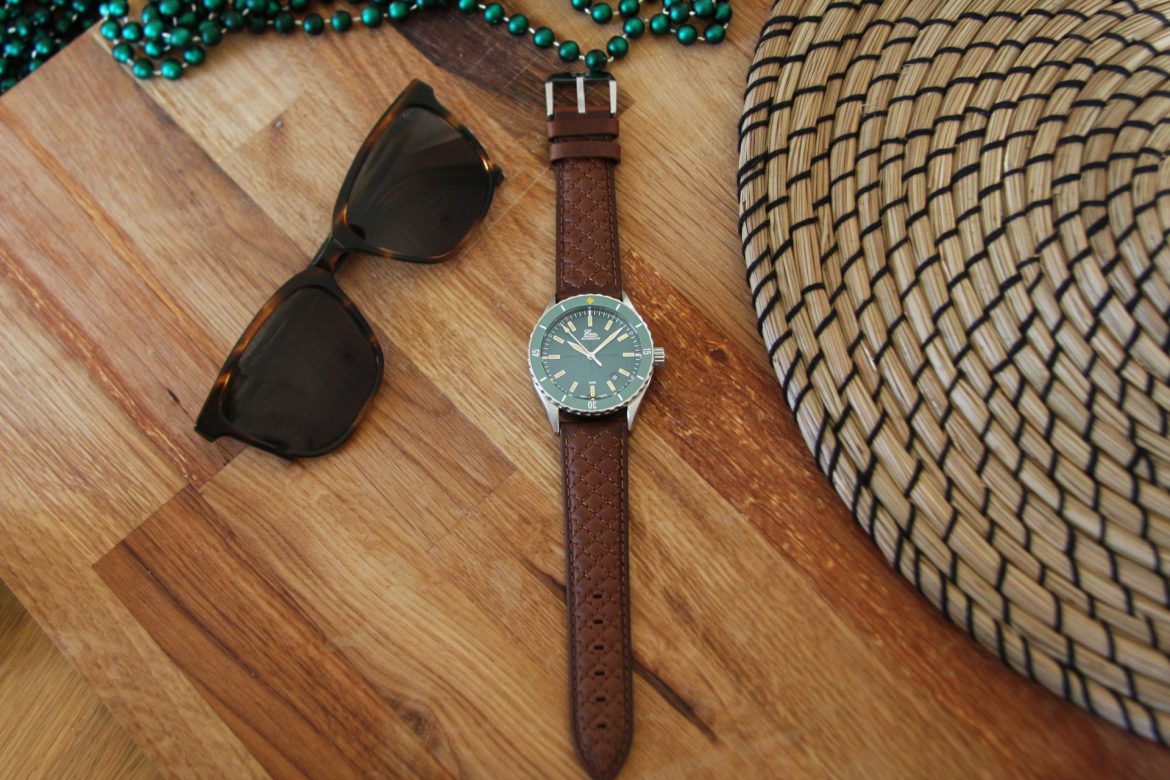 EZA SEALANDER AUTOMATIC WATCHES
If you like to read the article ont the website of The Coolector, please click here.
Automatic watches are a cut above in terms of their performance and cache in horological circles but they can often be prohibitively expensive as well which is why it's always heartening to come across watchmakers like EZA who deliver first class automatic timepieces that don't break the bank but do so without compromising on quality. A fine example of this in action is their superb Sealander Collection of automatic watches which are dripping in vintage style and deliver a real statement on the wrist.
The Sealander Collection of watches from EZA come in a number of different styles and colourways and with prices starting at a thoroughly reasonable $769 through to $839, you're getting a huge bang for your buck with the Sealander and it's not hard to see why this collection is beginning to make waves in the world of watchmaking. EZA is a brand from a small watchmaking town called Pforzheim in Germany which has been called the "entrance to the black forest" due to its location in south-west Germany and the calibre of the watches that they produce is thoroughly impressive to say the least. If you're after an entry level luxury watch in 2020, the Sealander would genuinely be one of our first choices here at Coolector HQ. Here's why….
Quality Build
Despite the sub-$1000 price tag, the quality of the craftsmanship and materials used throughout the build of these Sealander Watches from EZA is utterly unparalleled. If you're wanting to get your hands on (and wrists in) and top class timepiece for an affordable price, look no further. The EZA Sealander Watches come in an array of different dial colours and it is the stealthy looking Black DLC version that has most caught our eye here at The Coolector (despite its slightly higher price tag of $799 – totally worth it).
The EZA Selander Watches (from $769) have been impeccably designed and crafted to deliver the sort of timepiece that will turn heads and draw admiring glances everywhere you go. This range of watches are, as the name suggest, built for underwater adventures and have a whole host of features that reflect this – not least the 300m water resistance which will be more than enough for any deep blue sea excursions that you've got planned in 2020 and beyond.
These stunning dive watchs from EZA come with an automatic Swiss ETA 2824 Calibre movement inside which is one of the best in the business and delivers exceptional accuracy and performance day in, day out. Such is the confidence in the quality of the Sealander Collection, each one comes with a two-year warranty that gives you the peace of mind that this is a timepiece which is built to last the distance.
Excellent Add-Ons
It's not just the quality of the Sealander Watches from EZA that sets them apart. It's the whole package and the fact each one comes with some excellent little extras which makes their price tag all the more amazing. This includes brilliant accessories like a watch roll for keeping your timepiece safe, an extra NATO strap and a strap changing tool to ensure you can switch out a strap and change up your look in no time at all.
There are some first class features to the EZA Sealander Watches which are impossible to ignore such as the 316L Stainless steel case with mixed brushed and high gloss finish, stainless steel caseback with engraved logo and the dial with high gloss indexes filled with C3 SuperLuminova™ and ceramic bezel insert with C3 SuperLuminova™ at 12 o'clock. This lume is a unique mix which EZA hand make in Switzerland which means there is no watch with the same colour lume in the world. The Sealander Collection is already one of our favourites of 2020 and it's only February.