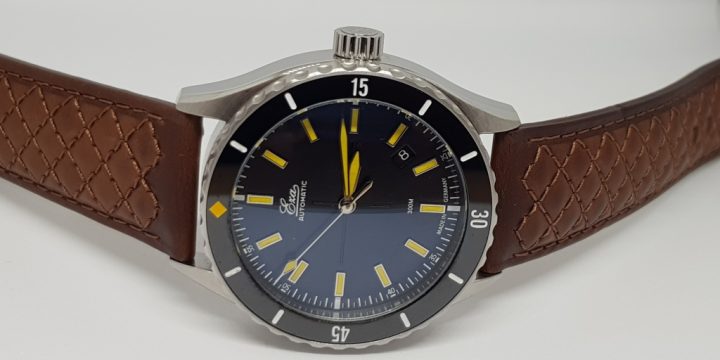 For the original article, please click here.
For those who follow me on the social networks you know the bad thing that happened to me some weeks ago. Someone stole a watch in a package that I received from EZA Watches for a review !!
Yes I was soooo upset… The package was opened and unfortunately the watch was stolen. The thief left the case, but no more watch inside.
This was a very disturbing situation for me as this was the first time in 11 years of activity in the watch industry that this happened to me.
But this was just the start of this bad story. Indeed, some days after that, Adriaan (owner of the brand) decided to send me another sample of the 1972 for a review… But you know what ? The parcel never arrived to my office.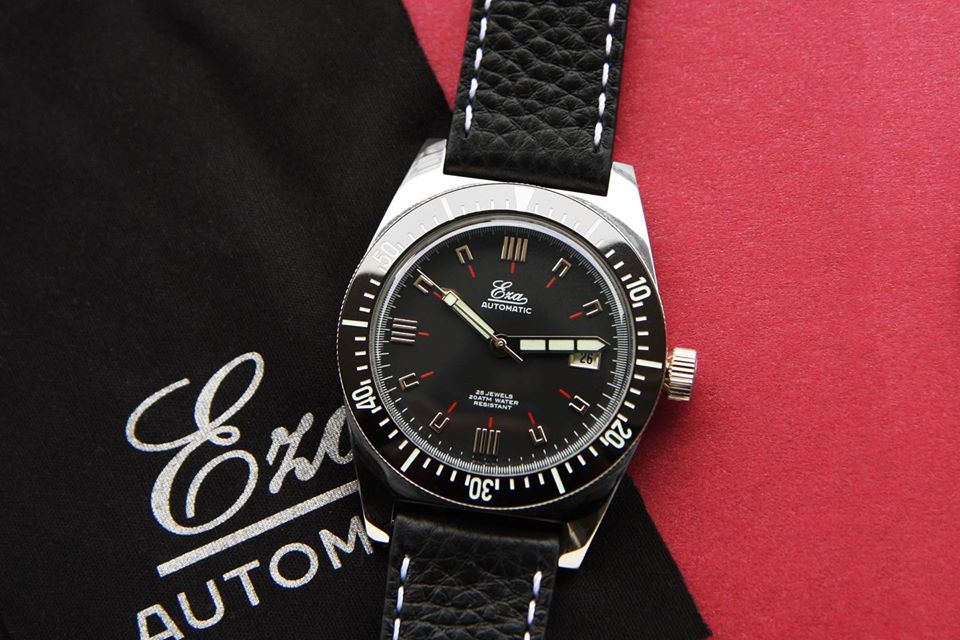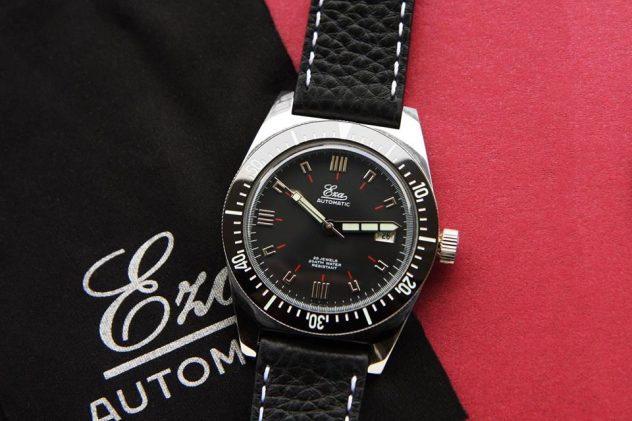 Could you believe it ? Two times… WTF. We started to write complaints to both French and Swiss post but of course nothing happened. The only answer we received was : "Sorry but it seems your package is lost".
Well, after that we planned a meeting in Baselworld, 'cause it seemed to be the more secure way to finally try this watch. But, you know the story… Fucking Covid-19 !!!
Because of this health crisis, Baselworld has been canceled, all movements were strictly prohibited and therefore, it was completely impossible for me to meet Adriaan and test his new watch.
Nevertheless, some weeks ago Adriaan decided to send me another watch and…. Yes, it came to my office. Unfortunetaly it was not the 1972 but I received the really cool Sealander Black watch.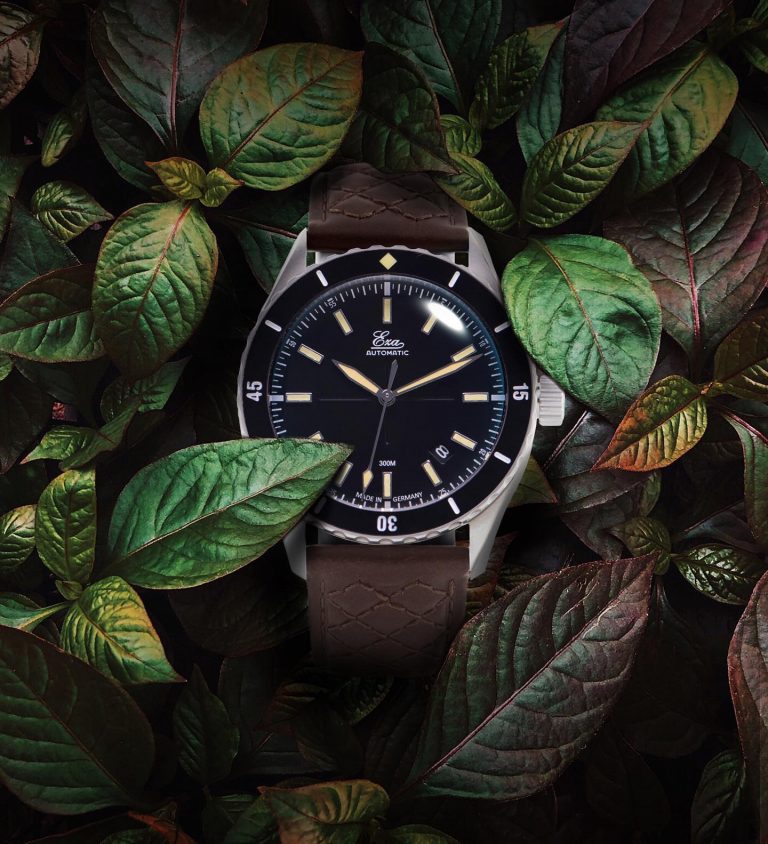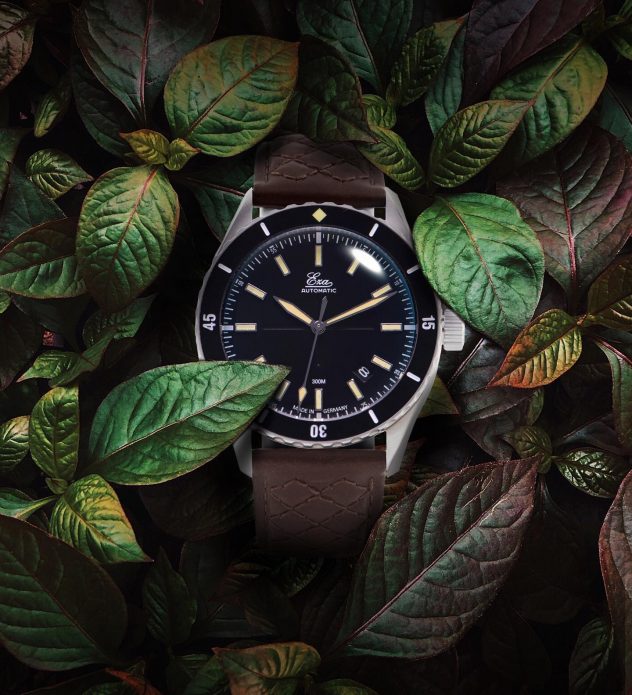 So now, I will present you this beautiful diving watch.
I first came to EZA Watches through Instagram and the profile of a friend of mine who is a vintage watch collector. I was interested as the German brand had the plan to relaunch an old model under the name of 1972. So yes I will not present you this piece but I'm sure I will get it one day and then I will have the chance to present it to you. You can also have a look to my interview with Adriaan on which he presents a little bit this piece and of course his whole story with EZA).
Now, I will focus on the Sealander but if you want to know more about the story of the brand, please just click HERE.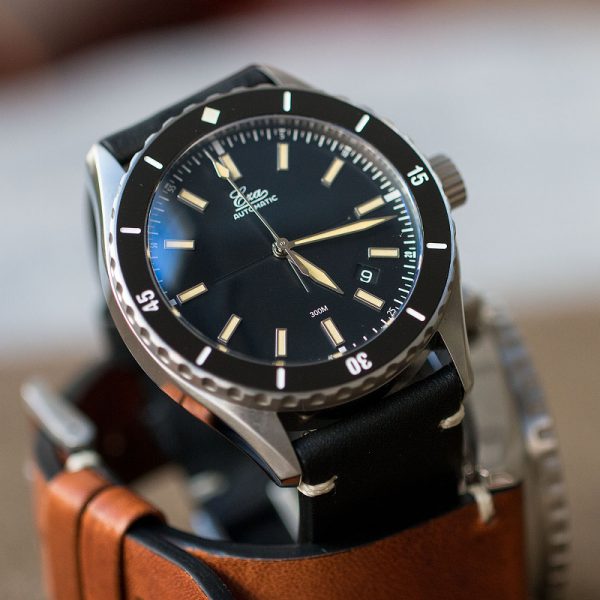 The Sealander is a vintage inspired watch that takes a lot of inspiration from some of the most popular diving watches. From the Omega Seamaster to the Blancpain Fifty Fathoms, you will find a lot of little details from some of the most iconic mid-century diving watches.
Now to go more into the details. The watch is equiped with the well-known ETA 2824 automatic movement who beats at 28.800bph, and have a 38-40 hours of power reserve.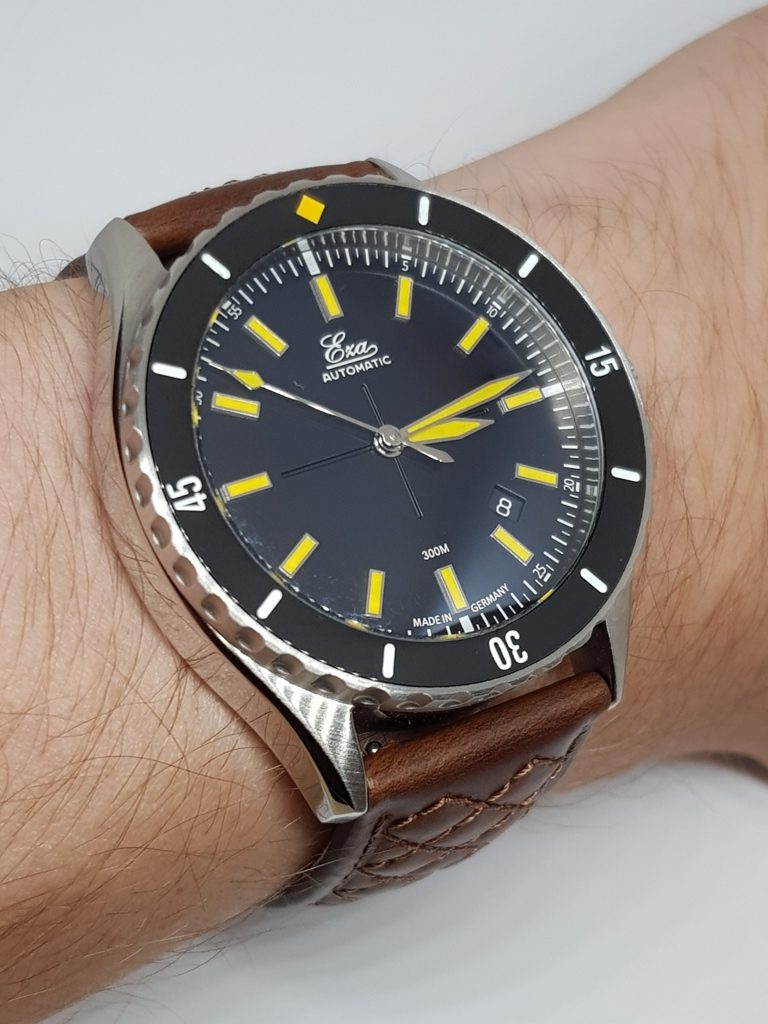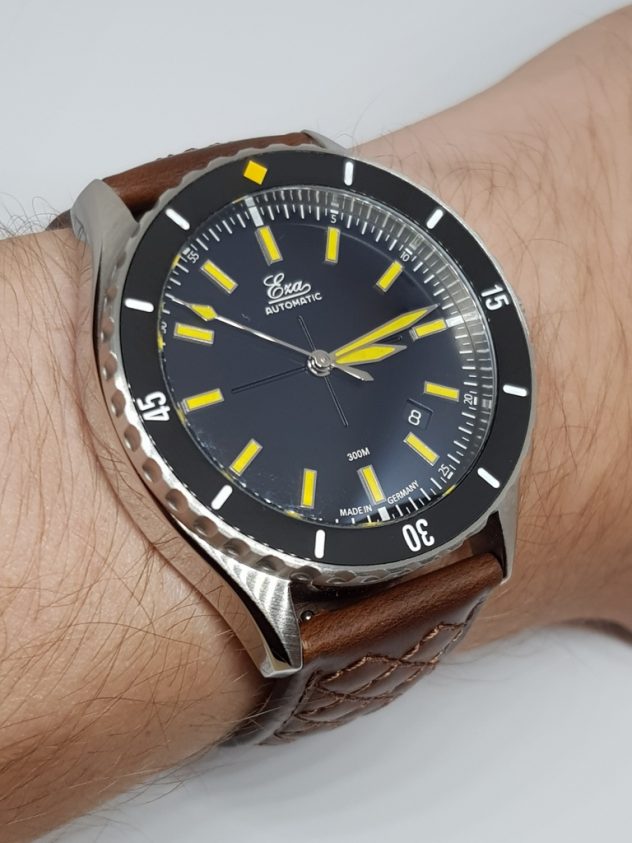 The automatic movement is important for a diving watch because when you're diving, you don't want that the movement of your watch suddenly stops, and especially because you can't wind it underwater. So yes, the automatic movement makes sure your watch keeps ticking during the entire dive.
The case is made of 316L stainless steel and measures 41.0mm in diameter, and 14.2mm in thickness (including the double domed glass). The interesting part is that the case is polished on the sides, while the tops of the lugs are brushed. The ceramic bezel insert with C3 SuperLuminova™ at 12 o'clock has a sandblasted finishes which gives a really cool aspect of the whole watch.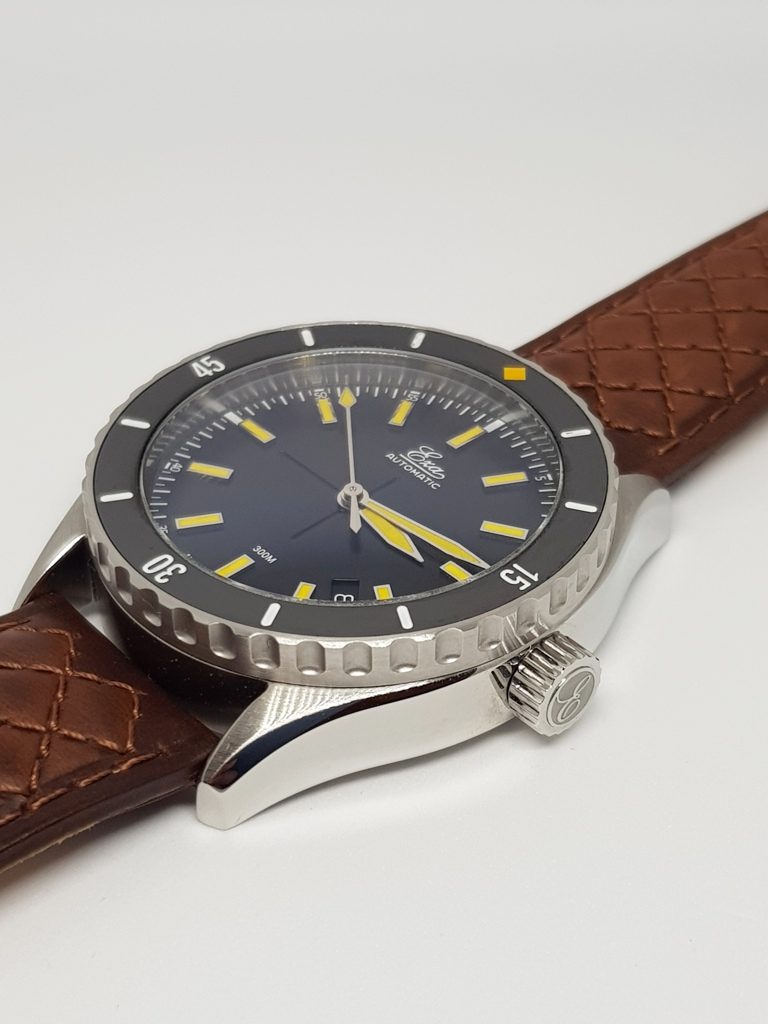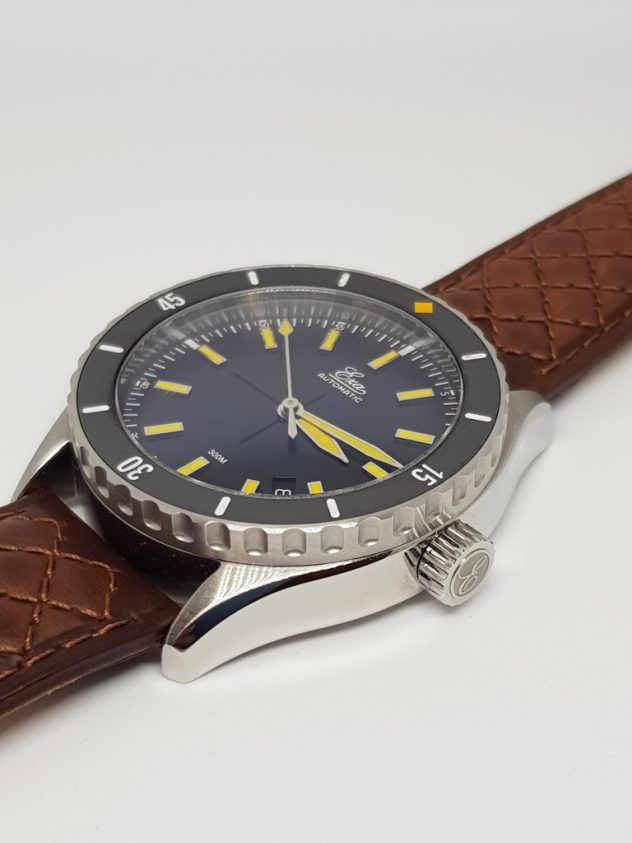 The unidirectional bezel is perfect to measure the time. When diving, you don't want to focus on remembering on which exact minute you start your dive for example. The bezel makes it possible to easily set the top mark on the minute hand. Then you can read the time which past on the 5-minute interval markers. The bezel only turns anti-clockwise. This makes sure that if you, by accident, turn the bezel during a dive, you only can make the time you measure shorter and not longer. When measuring your air supply, this can be very useful.
The caseback is made of 316L stainless steel with engraved logo… Well for a diving watch you don't need an open caseback so it's quite interesting that Eza decided to decorate it a little bit.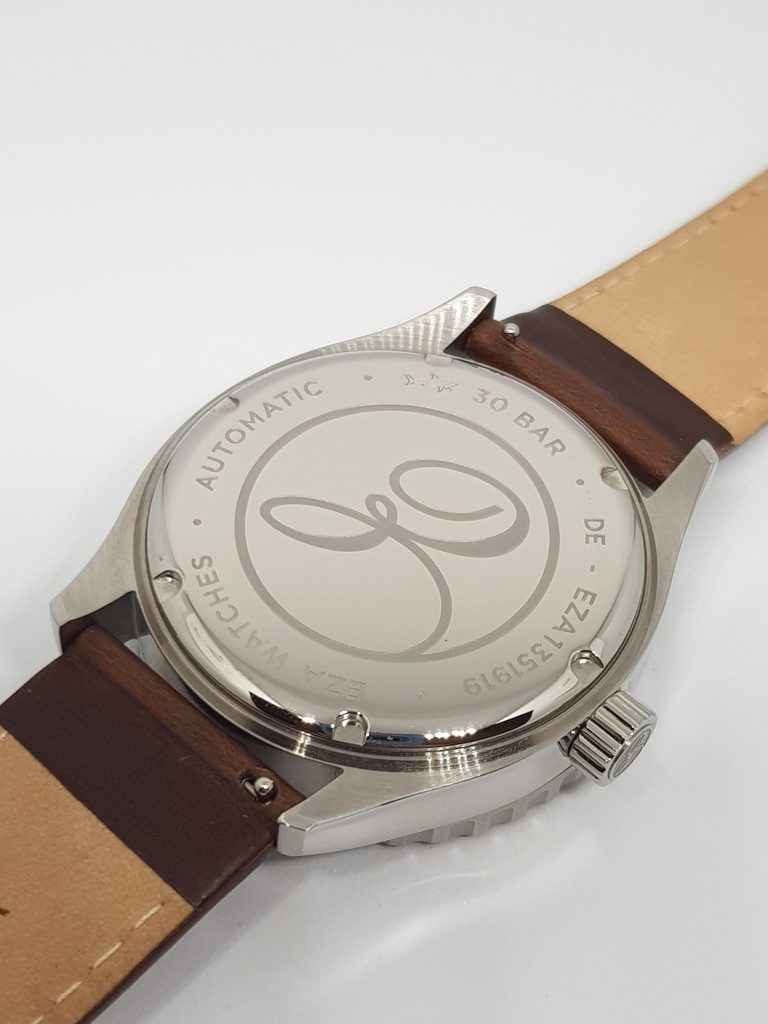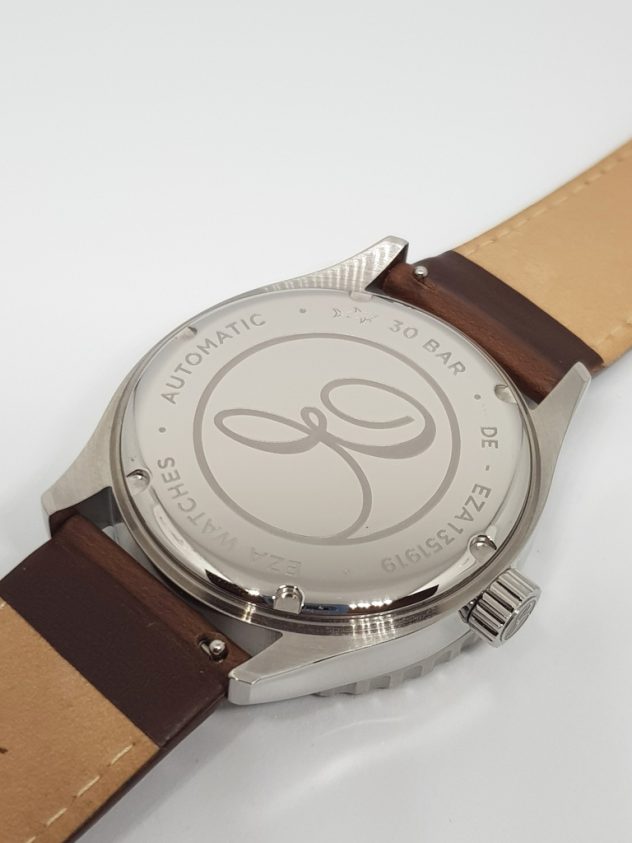 Now on the dial side you can see rectangular indexes that are filled with C3 Super-Luminova and you have the Eza logo at 12, and the date indicator between 4 and 5. This dark colour dial with clear markers and hands makes it easier to read the time underwater.
The Sealander is a 300-meter dive watch, but even if you have a screw down crown, don't expect to go that deep.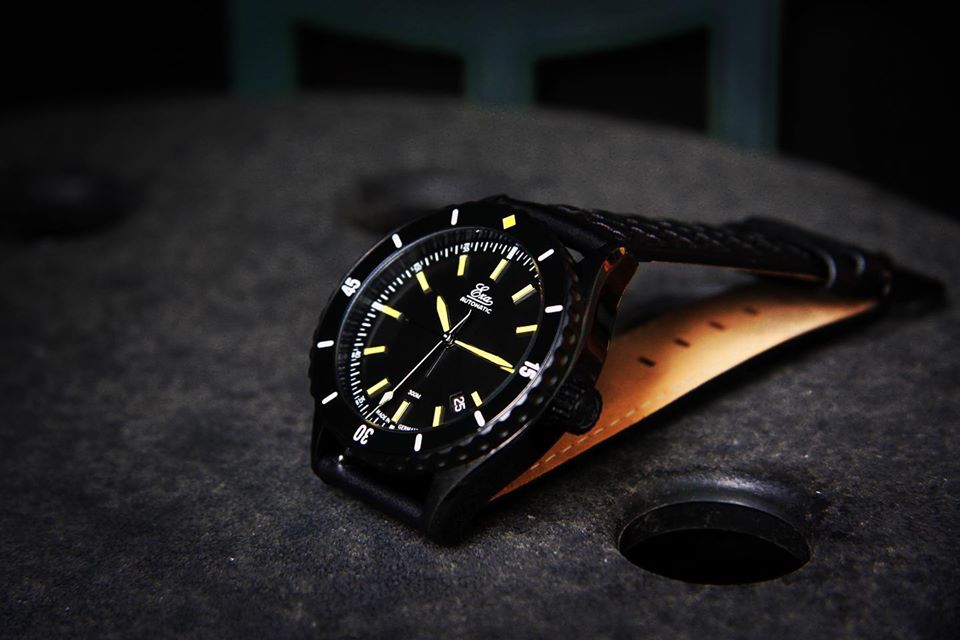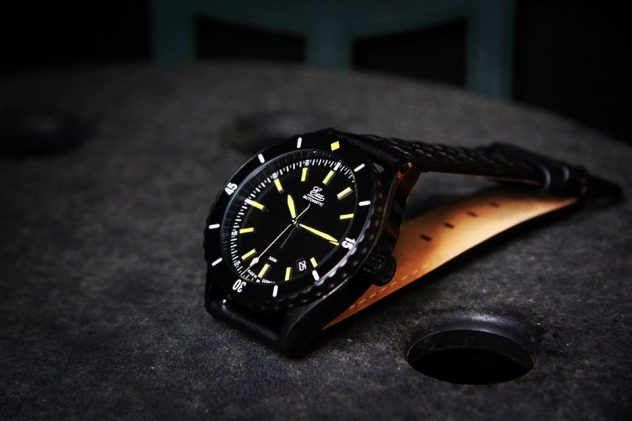 This piece also exists in blue and black and now in a really nice combination of bronze and green. You can see the whole collection just HERE (https://ezawatches.com/product-tag/sealander/ )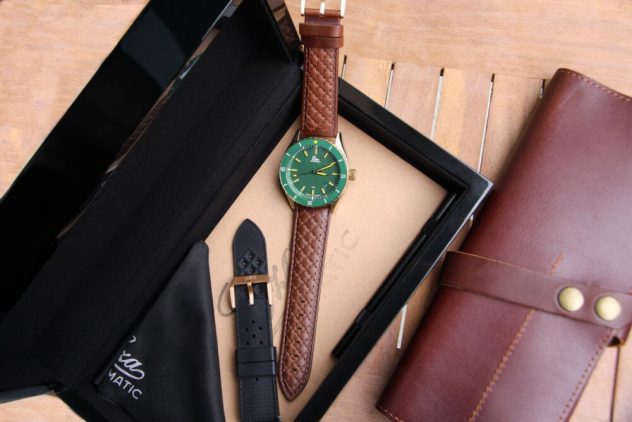 I honestly like this watch. It's quite strong but it reminds me some old watches that I liked.
You can follow EZA Watches on the social networks :
Facebook / Instagram / Youtube
Jonathan Kopp