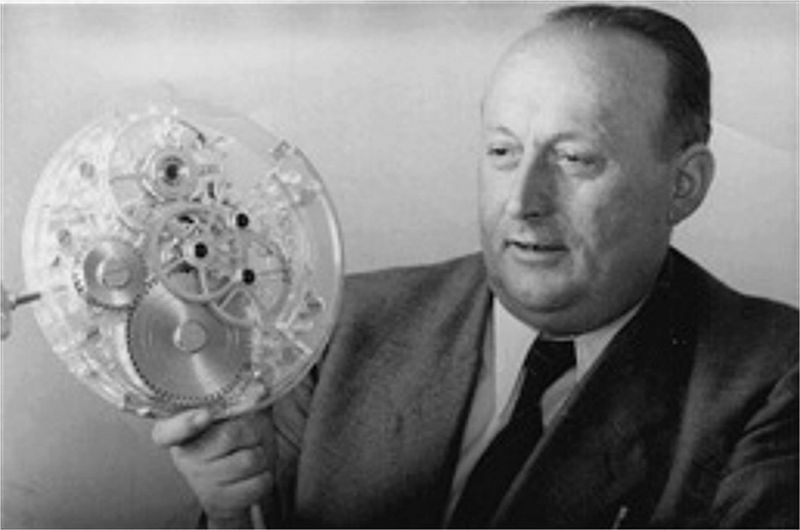 Do you want to read this article on the original website? Then click HERE.
Other Watchy Bits: 'Eza' on the Eyes
Part of what draws enthusiasts to watches and to watch collecting are the stories. Historic events and heroic exploits are often attached to watches, as though the timepiece itself were somehow responsible for the achievement. Rolex and Everest. Omega and manned space flight. And to a lesser extent, Longines and Lindbergh's first Trans-Atlantic flight. The recent vintage craze has brought about the reissue of these watches and you can be sure that watchmakers have taken full marketing advantage.
I'm not knocking the practice. I'm as much a victim of the watch story spell as any other collector out there. Does an Aquastar Deepstar bring me closer to Jacques Cousteau? Or an Alsta Nautoscaph put me in the thick of Jaws? No. But would I buy one, in part, because of these associations…alas, I am so weak.
All this to say, most microbrands are at a disadvantage here. Upstarts haven't made any history yet. Unless, of course, they are reviving a dormant brand, like the abovementioned Aquastar, or Alsta. Or Eza, for that matter.
In 1979, at the height of the "quartz crisis," Hermann Becker's Eza watches closed its doors after 58 years of successful watchmaking in Pforzheim, Germany—a town which had been making watches and jewelry for more than two centuries. In 2016, Dutch entrepreneur Adriaan Trampe, unearthed their story and breathed new life into Eza.
Trampe, unlike a lot of microbrand founders, is himself a watchmaker. He studied the craft for four years in Schoonhoven, Netherlands before seeking to launch his own company. In fact, he also studied commercial economics and undertook two important internships—one at a jewelry and watch business, the other behind the bench at a Rolex service centre. Simply put, Trampe had apprenticed himself to both sides of the watch industry: technical and commercial.
What he needed was a story. That's when Trampe came across Eza. The former Manufacture produced seven different in-house movements—including the calibre 312, the 313, and the 414. They also produced their own hands and dials. But more than anything, they were popular for their high-quality water-resistant cases.
While Trampe acquired the name, it did not come with any old stock or plans. With the help of friend, Chip Yuen of Aevig Watches, Trampe drew on design cues from original Eza divers, such the stipe indices, to develop his first watch: the Sealander. At a private party, they launched the watch. That evening, they sold enough examples to fund the next step. Eza was reborn.
In addition to the original Sealander Series, Eza now produces the Air Fighter and the Vintage 1972. They have also experimented with bronze and DLC (diamond like carbon). But it is the story behind the 1972 which solidifies the brand's link with its defunct namesake. Through the Internet, Trampe became aware of an Australian collector who might be able to sell him an original Eza diver.  The watch became the basis for the brand's first re-issue.
The 1972, like all of Eza's watches, is the epitome of vintage chic. And at first glance, you might even think the piece was NOS, but while it has been heavily influenced by the original, the 1972 is every bit a modern watch. The case has been beefed up to 39.5mm (an ideal size, in my opinion), forged from 316L stainless steel, and capped with a sapphire crystal dome. The bezel inlay is ceramic, and the movement is a Swiss ETA 2824-2. The new watch is also equipped with a screwed-down crown and is water resistant to 200m. In short, it's got the look…but with the specs to make a splash.
In keeping with the vintage theme, Eza watches are designed at first in the old-fashioned way—with two-dimensional drawings. Later, three-dimensional models are made. In Switzerland, Adriaan himself, overseas the prototype tooling of the case, dial, and hands. Only after testing and wearing the watch himself for several weeks does it "get the go" for production.
Finally, Eza returns to Pforzheim, Germany, where it all began in 1921. In a small atelier there, local watchmakers assemble the component parts and adjust its Swiss movement to six positions for accuracy. After a thirty-seven-year hiatus, Eza watches are, once again, 'Made in Germany'.
FINAL THOUGHTS
No one has ever climbed Everest with an Eza. Or gone to space. But by resurrecting the lost brand, Trampe has made a connection with watchmakers of the past. He has picked up the story where one writer faltered and written the next chapter himself. And while there is no small degree of marketing acuity in this decision, there is also respect. The 1972, for example, is an homage—in the true sense of the word—to late century dive-watch making. It's a piece of forgotten history brought to life. And that, in itself, is a pretty cool story.