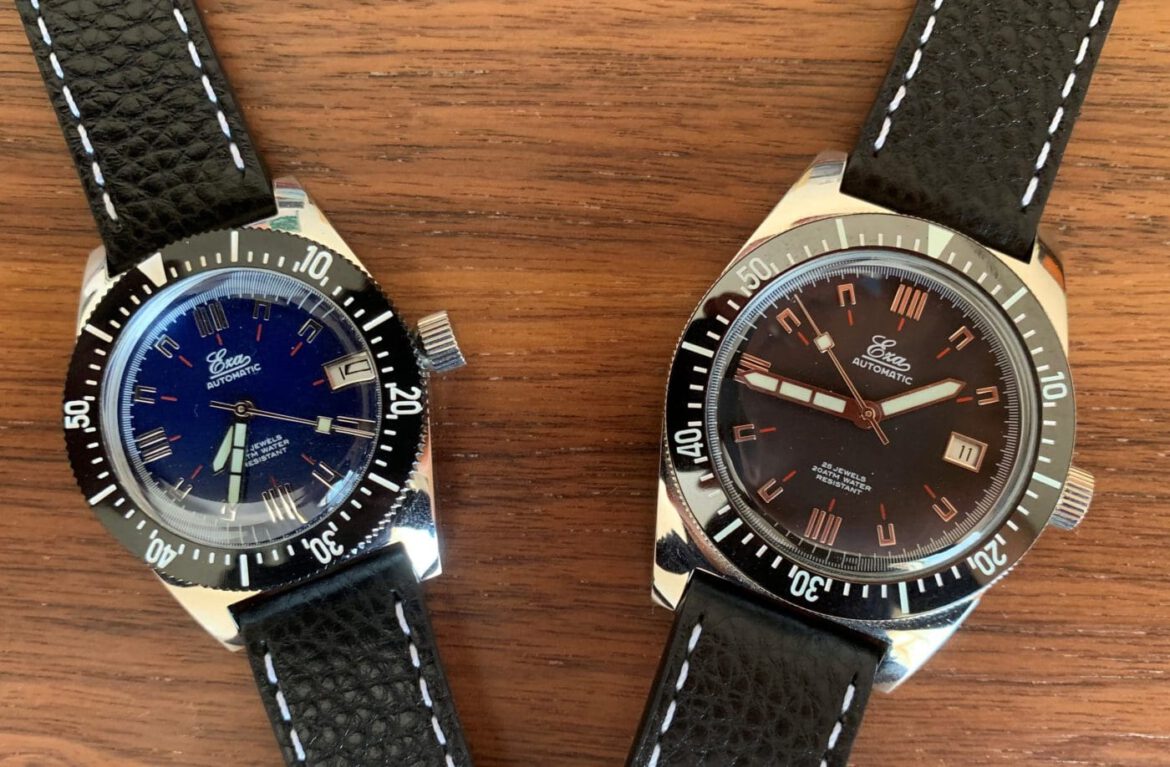 Read the original article HERE.
Are microbrand watches worth it?
Microbrand watches have been all over social media recently. Without a doubt, it is one of the biggest trends currently happening in the watch world. Are microbrand watches worth it? Let's find out!
What are microbrand watches?
Let's start with a definition. Micro brands are watches produced by new and independent watch companies, most of the time with low production volumes as opposed to established brands operating since decades if not centuries and with larger volumes.
Microbrand watches are under the spotlight, especially since a few of those small brands achieved impressive crowd funding campaigns collecting millions of dollars with thousands of highly engaged backers. This created a wave of creativity and a breath of (much needed) fresh air in the watch community. Many people rediscovered the joy of wearing a wrist watch thanks to their attractive price points.
Unlike traditional watch brands, microbrands do not have big boutiques and staff to pay for, we are talking of small teams just producing watches and selling them, most of the time online. A big part of the success is the attractive price point of those watches.
The downside is that a few lazy entrepreneurs saw that as an opportunity to make a quick buck by launching new "brands" with cheap watches and highly marketed KickStarter campaigns. Creative and unique designs were traded for cheap Chinese knockoffs.
However, new interesting projects are still being launched by micro brands, they are just hard to find but if you pay attention to the below tips, you should be fine!
What to look for when considering a microbrand watch?
First, let's start by getting things right. Affordable watch doesn't necessarily mean sacrificing quality. As with any watch purchase, it is important to understand what you are getting for your money. There are many things to look out for before considering a purchase and we'll need a concrete example.
Here with Toolwatch, we are happy to have over a hundred thousand active users, some of which we engage with regularly. One of them is Adriaan Trampe. In 2016, he founded Eza watches and this is when we first met. He presented us some prototypes and we were impressed by his no nonsense and straight to the point approach.
You could tell back then that Adriaan had an understanding for wristwatches and the whole process as he didn't mind getting behind the bench himself!
To us, Eza watches is a good example of doing it right as a microbrand. When coming up with this article, we decided we should use it as an example to illustrate the important aspects to look for when considering a microbrand. If we would have helped someone discovering this brand that only produces a few hundred pieces each year, then we would have succeeded twice!
The movement used in micro brand watches
The most important, which accounts for the highest proportion of the total price is usually the watch movement. Good microbrands will want to source a Swiss movement. They can come either from ETA for the higher grade mechanical watches (those movements are also used in brands like Hamilton or Tissot for example) but also from Eterna which offers a very nice alternative.
For example, Eza uses the ETA 2824 in their production. The great thing is that any watchmaker will always be able to service such a watch. While it is obvious that niche brands won't have the same after sales service of a large watch manufacturer, it is reassuring to know that you won't face any issue on that side.
Other microbrands might opt for a Japanese movement usually coming either from Seiko or Miyota. While there is nothing wrong with that, (have you heard someone complaining about Seiko?), there will always be an added cachet by owning a Swiss watch.
Whether hand wound or automatic, Swiss or Japanese, you will just want to avoid the cheap Chinese and/or quartz movement. This undoubtedly indicates a poor quality watch not worth your investment.
Now getting a reliable movement is a good start but won't be enough if it is just cased in the watch. Eza's watchmakers will adjust the movement to six positions to ensure precision and reliability. This is an extra step but shows a certain level of attention to quality while micro brands often fall for the easy shortcut.
Similarly to the certificates that we find in big brands that are associated with high quality, Eza performs an additional accuracy test of each of their watch. They will print the results which will be given with the watch. The accuracy nerds that we are were obviously pleased by such an approach.
What else to check with micro brands?
Another shortcut often taken is with water resistance with some brands only offering 30 meters. Even if you are not looking for a dive watch, we consider that 50 meters is a bare minimum and 300 meters like with Eza's Sealander should be expected for a proper tool watch.
Next, look at the accessories. Cheap micro brands will go for lower quality leathers for the strap while you should expect higher grade Italian leather for example. Some brands will be generous and offer multiple straps with the watch, which is a great way of changing the look of a piece. Micro brands often offer as well a travel pouch which is extremely useful and a good habit that well established brands often forget.
Finally is is important to look at the level of service provided and check for online purchase reviews. Eza offers free worldwide insured shipping and a 8-days return policy, no questions asked. This is higher than the legal requirement in most countries and shows the level of confidence they have in their quality.
So let's recap : movement, water resistance, accessories and services. If all of the above are checked, then you're left with the design which is rather a mater of personal taste, we can't help you with that one!
Enjoy your new micro brand watch and take care of its accuracy!
Pro tip: If you want to support Adriaan and Eza, they are currently launching a new Sealander in bonze and need your support on their Kickstart campaign!